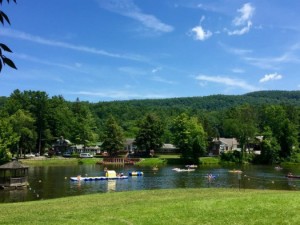 This article originally appeared on EJewishPhilanthropy on October 13, 2015
Ask children why they love camp and they will likely tell you that they love the fun activities, making new friends, or singing their cabin cheer really loudly in the dining hall.
Ask Jewish philanthropists why they love summer camp and they will probably mention a proven track record of strengthening Jewish identity and ensuring Jewish continuity.
Ask parents why they love summer camp… "It gets my kids out of the house for a month!" Regardless of the different perspectives of various stakeholders, one thing about which everybody agrees:
Summer camp is an immensely transformative experience.
Continue reading The Secret Ingredient of Summer Camp Magic →